MARION KINLOCK



Gospel songwriter & recording artist/Musician





This is just a reminder to everyone. John 3:16 For God so love the world that he gave his only begotten son, that whosoever believeth in him should not perish but have everlasting life through Jesus Christ. Hallelujah to his name. To God be the glory for the things he has done.
Powered by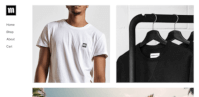 Create your own unique website with customizable templates.